Scholar   Musician   Leader
Welcome!
Stan Pelkey is a seasoned scholar, musician, and educator. He currently serves as the Associate Dean of Community Engagement and Entrepreneurship in the College of Music at Florida State University. Prior to this appointment, Stan was Dean of the School of Liberal Arts and Sciences at Roberts Wesleyan College (Rochester, New York). Before moving into academic administration, Stan was an Associate Professor of Music at Western Michigan University (Kalamazoo, Michigan), where he taught undergraduate and graduate courses in music history, film music, world music, and music theory. He completed his M.A. and Ph.D. degrees in Historical Musicology and his M.A. in European History at the University of Rochester.
Stan maintains a busy schedule as a writer, composer, pianist, podcaster, and conductor. You can listen to his first season of podcasts–consisting of episodes from his original science fiction audio novel, complete with his original musical soundtracks–on the "My Radio" page. Other original music is available on the "My Music" page, as well as on his YouTube channel.
You can also check out some of his communications work for the FSU College of Music by following this link to the College's Fall 2017 Alumni Magazine or this link to the College's Fall 2016 Alumni Magazine.
Upcoming Events:
Stan's working on an original composition for a special event in June 2018. More information soon!
Stan will be presenting a paper on Lewis Mumford, technology, and participation in the arts at the next national conference of the College Music Society, October 11-13, 2018. The conference will take place in Vancouver.
Stan's also preparing for a guest residency scheduled for January 2019. More information soon!
Recent Events:
Stan was in Indianapolis for the national conference of the Popular Culture Association (March 28-31, 2018). He gave a paper on music in the television series Dexter.
The second annual Christmas Podcast on "My Radio" @ stanpelkey.com is available!
On December 13, 2017, Stan completed some additional recording at Sound of Cypress studio in preparation for his second annual Christmas podcast. You can also watch the resulting video at his YouTube channel. (Follow the link at the bottom of this page.)
From November 1 through November 5, 2017, Stan was back in Milwaukee for the annual Film & History conference. It was an outstanding conference this year, and Stan appreciated the chance to meet several new scholars and become reacquainted with others.
News Archive:
On Friday, October 27 and Saturday, October 28, 2017, Stan was at the University of Massachusetts Amherst for the Northeast Popular/American Culture Association annual conference. He presented a paper on Dexter.
Stan spent the afternoon of Saturday, April 22, 2017, working with a group of his friends and colleagues on a recording and video project, which he has since shared on his YouTube channel.  "I want to thank my partners: Sound of Cypress studio, videographer and photographer, Brian LaBrec, and Sophia Han (violin) and Zach Stern (saxophone)."
On Monday, April 3, 2017, members of the Bold City Contemporary Ensemble performed movements from two of Stan's chamber pieces in a concert at Christ Presbyterian Church in Tallahassee, Florida.
Maddie Pelkey joined the team as our first guest blogger in March! You can read her post about auditioning for music programs by following the link among the recent posts found on this page.
"I am pleased to share the news that I have joined the board of The Silent Film Sound & Music Archive. This organization is doing wonderful work to preserve the music of the silent film era and to make it available to listeners and performers today."
During the Fall 2016 semester, Stan was in Milwaukee for the Film & History conference where he was part of a panel on Friday, October 28.
Stan writes, "It was also a great pleasure to have been able to visit Rhodes College in Memphis, Tennessee, over several days in October 2016 as the guest of the departments and programs in History, Music, Film Studies, and Urban Studies. I gave a presentation on Arts Entrepreneurship, discussed interdisciplinary research during a lunch-time "round table" with history faculty and students, shared with composition students about my work as a composer, and presented a public lecture, 'Megamachines, Monsters, and Music: Nuclear Culture on American and British Science Fiction Television from the 1950s to the Present.'"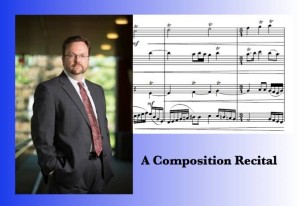 Stan presented a recital of original compositions on Sunday, April 17, 2016, in Thomasville, Georgia. The program  included several of his chamber works for winds and a major new piano work. He was joined on the program by talented graduate students from Florida State University. To view pictures and to listen to sample recordings, visit Stan's post about the recital ("My Chamber Recital").

"I am pleased to be able to provide leadership for the Music Entrepreneurship program at the College of Music at Florida State University." Check out some of Stan's posts on music entrepreneurship, or read the news story (below) about some of the recent projects and activities related to entrepreneurship in the FSU College of Music. (Scroll to the bottom of the second linked page for additional audio):
28 songs in 28 days: An FSU music student's composition quest
FSU outreach efforts take classical music from the concert hall to the campus
Here is a preview of a recent post:
A Review of Jerry Leake's latest album, Crafty Hands (2016)
December 13, 2016
Boston-based world-rock-fusion percussionist Jerry Leake is a special kind of musician. He deftly moves in and through numerous traditions from around the world – with deep respect and gratitude – yet also comfortably resides in contemporary styles and forms. But more than that, in his latest release, Crafty Hands (2016), Jerry offers listeners new pieces in which he combines and recombines his many musical interests and passions. One could use words such as "eclectic" and "collage" to describe the results, but these do not adequately capture the coherence and musically satisfying nature of Jerry's accomplishments. The image that comes to my mind is of a colorful kaleidoscope, where an ever-so-slight turn shifts distinct bits into an entirely new and vibrant pattern. One can listen to and for the distinct musical inflections or instruments from West Africa, the Middle East, and India, but it is the coherent new soundscapes—always delightful and often deeply moving—that really matter.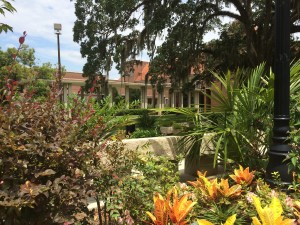 Please visit Stan's YouTube channel, too!