Stan Pelkey
I am an experienced scholar, musician, and leader currently serving as Director of the School of Music at the University of Kentucky. I have also been the Associate Dean of Community Engagement and Entrepreneurship in the College of Music at Florida State University and the Dean of the School of Liberal Arts and Sciences at Roberts Wesleyan College (Rochester, New York).
Before moving into academic administration, I was an Associate Professor of Music at Western Michigan University, where I taught undergraduate and graduate courses in music history, film music, world music, and music theory. I completed my M.A. and Ph.D. degrees in Historical Musicology and my M.A. in European History at the University of Rochester.
I maintain a busy schedule as a writer, composer, pianist, and podcaster. You can listen to my first season of podcasts–consisting of episodes from my original science fiction audio novel, complete with original musical soundtracks–on the "My Radio" page. Other original music is available on the "My Music" page, as well as on his YouTube channel.
Check out some of my communications work for the FSU College of Music by following this link to the College's Fall 2017 Alumni Magazine or this link to the College's Fall 2016 Alumni Magazine.
To learn more about my current work at the University of Kentucky, follow this link.
Upcoming Events:
I'm preparing for the launch of season 2 of my podcast series featuring readings from my science fiction novel. Stay tuned for information about the Fall 2018 launch date.
November will find me in Madison, Wisconsin, for the annual Film & History conference and in Washington, D. C., for the annual meeting of the National Association of Schools of Music.
In January, I'll be visiting Southeast Missouri State University for a guest entrepreneurship residency and recital.
Recent Events:
I presented a paper on Lewis Mumford, technology, and participation in the arts at the national conference of the College Music Society, October 11-13, 2018. The conference took place in the beautiful city of Vancouver.
I gave a paper on All in The Family at the annual meeting of the Midwest Popular Culture Association in Indianapolis in early October, 2018.
Several of my short original compositions were featured on a program for families at the Cape Girardeau Public Library in Cape Girardeau, Missouri, June 16, 2018. For more information, click this link.
I was in Indianapolis for the national conference of the Popular Culture Association (March 28-31, 2018). I gave a paper on music in the television series Dexter.
News Archive:
Please see the menu above or click here.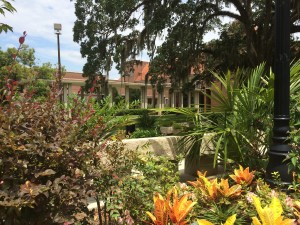 Please visit my YouTube channel, too!