On Sunday, April 17, 2016, I presented a recital of some of my original chamber music at the First Presbyterian Church in Thomasville, Georgia. I was joined on the program by five very talented graduate students from the College of Music at Florida State University. Among the works presented were pieces for wind trio, quartet, and quintet, and solo piano.
In addition to performing a short piano meditation on the Lutheran hymn "Kirken Den Er Et Gammelt Hus" ("Built on a Rock"), which I composed while working as Minister of Music for St. Paul's Lutheran Church in Pittsford, New York, in 1997, I also premiered a large piano solo work, "Six Lyrical Pieces" (2016).
I also asked members of the audience to share their perceptions of the meaning of those movements — which I explained followed a broad "program" about family, childhood, parents, conflict, and resolution — during the reception following the recital. I will post transcriptions of audience members' comments soon.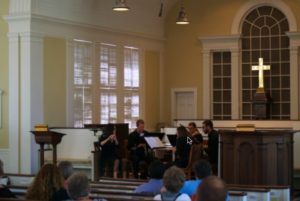 Special thanks to the musicians who participated in the recital, and to my colleague, Michael Strickland, who recorded the event.
Please enjoy the following excerpts from the concert.
All selections composed by Stanley C. Pelkey.
"Meditation on 'Built on a Rock'" (1997)
"Prelude" from Six Lyrical Pieces (2016)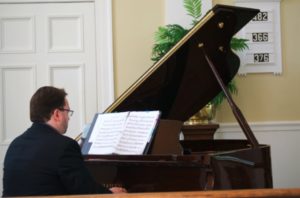 "Salutation and Variations for Wind Quartet" (2016)
{original theme by Stan Pelkey}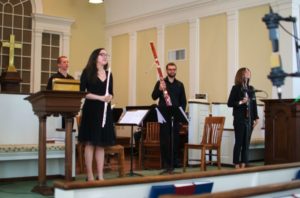 "Interlude for Wind Quintet" (2008 / 2016)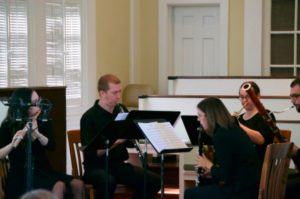 Wind Quintet No. 1, mov. 1 (1997)
"Fugue" from Suite for Wind Quartet (2009; 2016)